Kieran Millan
Martin Legault
Mark Richards
Dave Delfino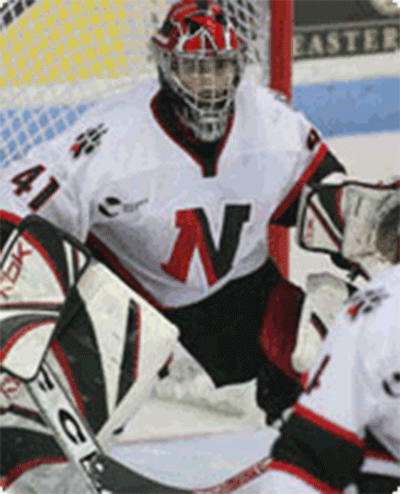 Information on upcoming camps...
Watch our new Promo Video: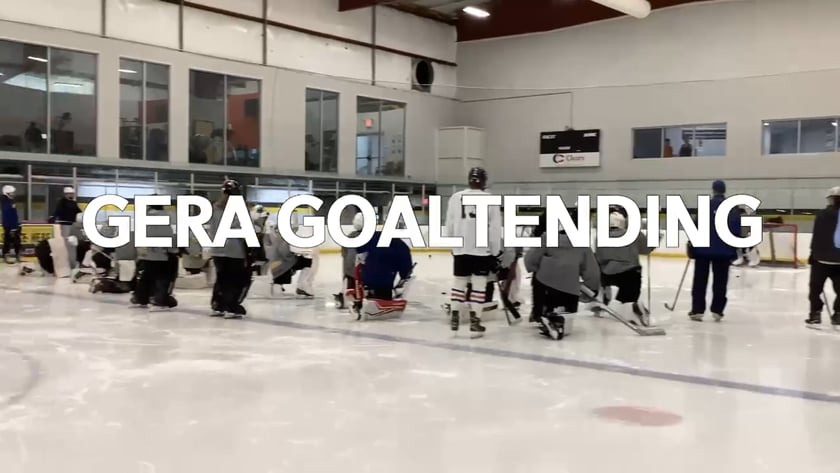 Recent Testimonial: "Thank you for the awesome week at your camp. After every day of the camp, I wrote down in my notebook at least one thing that I learned from that day or something that I need to work on in the future. The most important thing that I learned is that I need to be more aggressive with my stick in tight and that I need to lead more with my hands. I think that the tip you gave me about my trail hand pointing towards the puck was a good way of making sure a goalie is square. I have never heard it put that way before, and because of that, I think I will always be square to shooters. Also, I think that this camp was a great way to start off the season for me. In the camp I think we covered every move that I could possibly use in a game. Thanks again and I hope to work more with you In the future because even after a few days with your coaching I already feel like I am a better goalie." (Johnny M.)
"Our main focus at All-American Goalie Camps is to develop any range of talent into a better, more accomplished, Goaltender. Through results driven training and years of proven techniques and coaching methods, we focus on making sure every goalie leaves the ice better then when they came on. With a combined experience of over 60 years of coaching and playing,
Mike and his son Adam ensure that each lesson, practice, and game is a step in the direction of improvement, as both a goalie and a person. Each session is designed to incorporate game situations with educational instruction. Teaching the technical side of goaltending is not enough, we make it our priority to educate goalies on how to compete and win under pressure situations."
The evidence of this can be seen in likes of Mike's current, and former, goaltenders. Mike is the goalie coach for the Hockey East Champion Boston University Terriers. Click here to see Mike Geragosian's Full Bio.
Former Northeastern University goalie and ECHL alum Adam Geragosian helping out the Bruins at captains practice today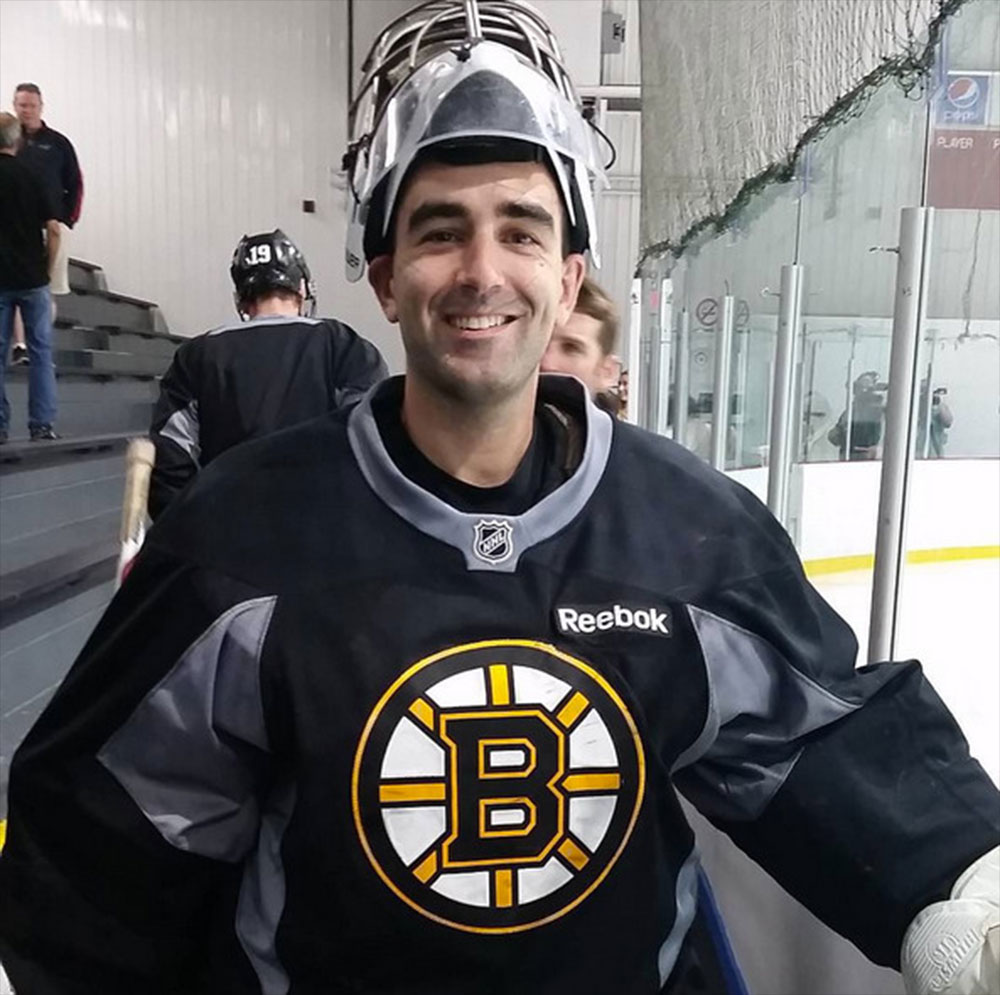 What You Can Learn From Mike Geragosian
Rotation Theory
Gap Control
In Crease Awareness
Soviet Dry Land Training for Goalies
Butterfly and Hybrid-Butterfly Style
Game Preparation and Management
Puck Handling
Handling Offensive Attack Zone
Mental Toughness Training... and much more